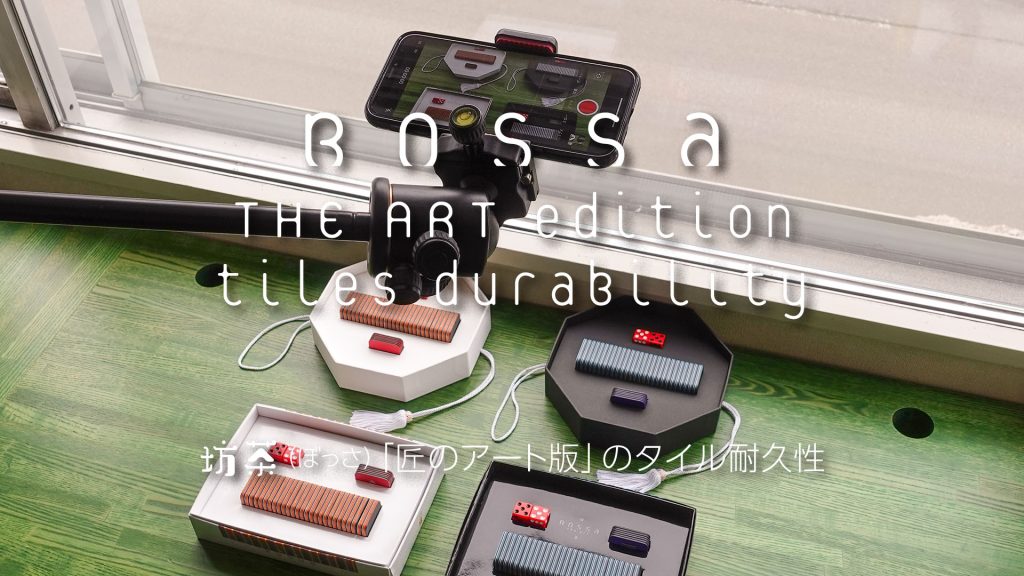 Today I shot a video on my desk about the durability of Bossa THE ART edition. I would be happy to share it with you, the backers.
– Comparison of a brand new tile and a tile we used repeatedly for almost a year of test play: how much it is scratched and dirty.
– What happens when the tiles are hit hard against the desk?
– What happens when the tiles hit against each other?
– What happens when you press your fingernail against a tile?
– And what happens when you scrub hard with your fingernails?
Please watch this video and check the truth.
Thank you for reading. And thank you for your support of our project.
Hiroshi MAEDA, Team Leader
Bossa on Kickstarter
• Period: Thursday, March 24 – Wednesday, April 13
https://www.kickstarter.com/projects/bananamoon-jp/bossa