:::
Bossa, a simple yet stylish game for two: Episode 9
Written by Hiroshi Maeda, Bossa team leader
:::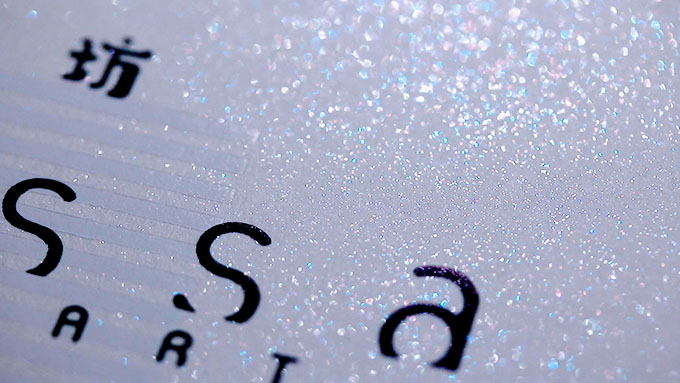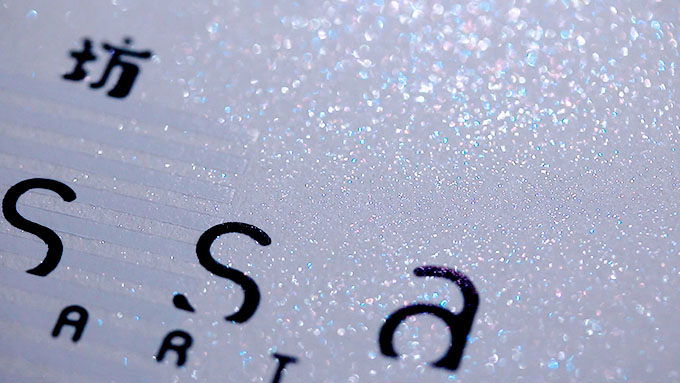 :::
Today, I would like to write about the 2023 new editions of Bossa, THE ART edition "yuki" and the CLASSIC-neo edition boxes. (I will write more about the components and the game later, so today, I would like to introduce about the box first.)
:::
Two editions of Bossa 2023 were designed and inspired by beautiful snowy landscapes.
Hokkaido, where we are based, is Japan's northernmost major island and gets a lot of snow in winter. For those of us who live with snow all the time in this land that is covered with snow for a long period of months, usually from December to April, snow is a wonderful (though sometimes troublesome) thing with many different expressions.
Snow is never just white, but changes its color and expression from moment to moment. Morning color, noon color, dusk color, night color, sunny day, cloudy day, and light and shadow….
I wanted to create such a beautiful edition of Bossa, inspired by the image of snow. This design concept is consistent in the box as well.
:::
Boxes that sparkle like snow
:::
The video above shows how the boxes of the two new editions sparkle. Please take a look!
:::
THE ART edition "yuki" box
The box for THE ART edition series is an octagonal shape, which expresses Japanese beauty. To make a box in this shape requires a very high level of skill, and each box is handmade by Japanese artisans who specialize in boxes.
The strings and tassels are designed as functional clasps for the body and lid boxes. The logo and Bossa's iconic striped graphic pattern are foil stamped.
But these are not the only notable features of THE ART edition "yuki" box. For this edition, I chose "Miranda" paper as the surface material.
:::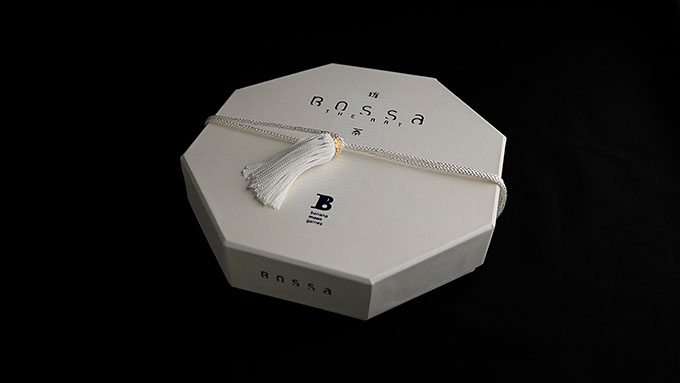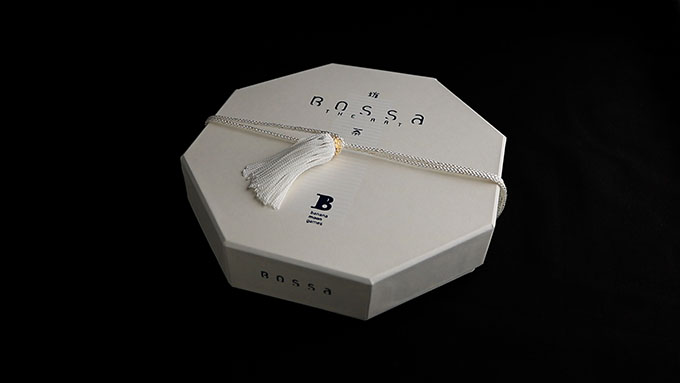 At first glance, the surface of THE ART edition "yuki" box looks like just white paper.
:::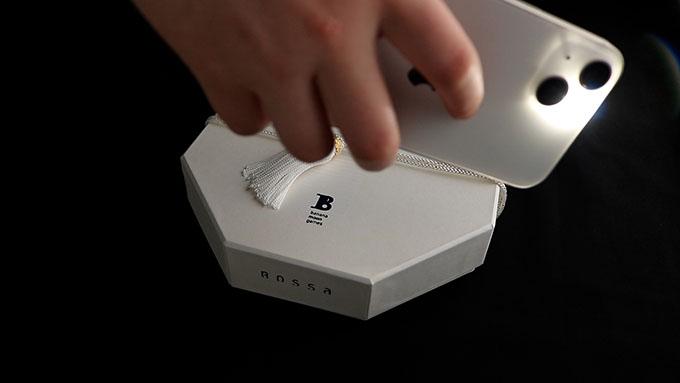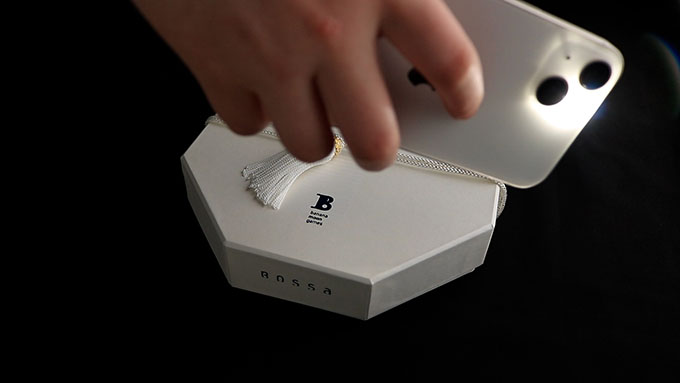 Now, let's illuminate it with the light of a smartphone. It sparkles like snow! You can see it clearly when you look at it close-up. In fact, the surface of this paper is processed with fine glass flakes.
:::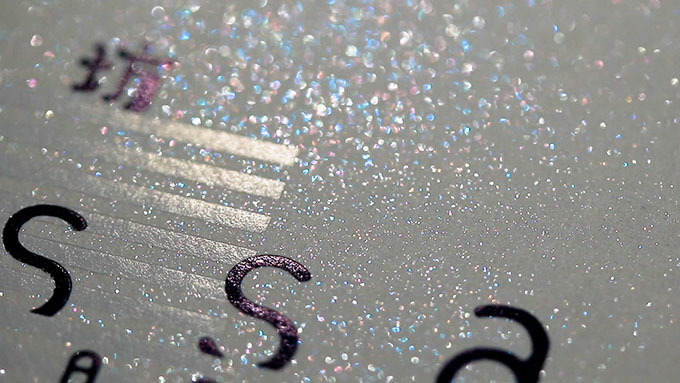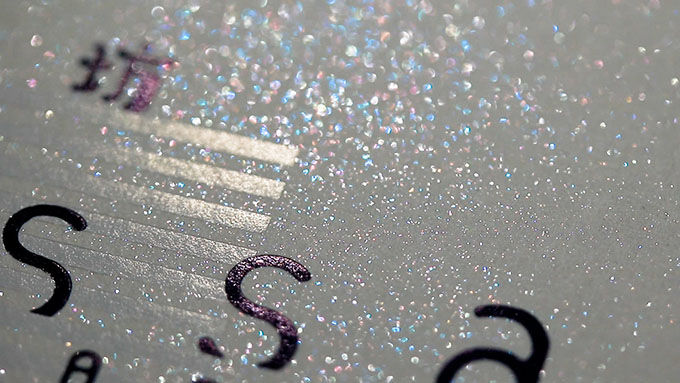 :::
The CLASSIC-neo edition box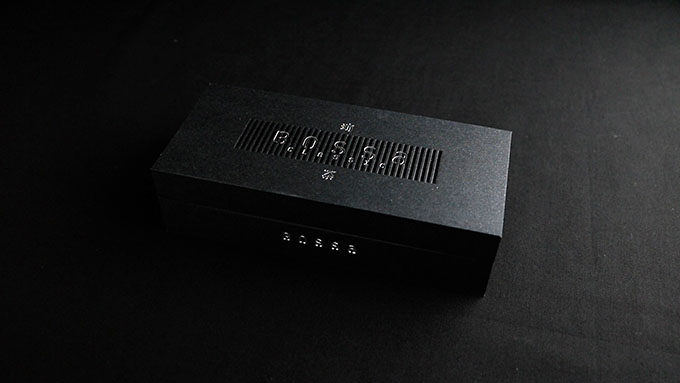 At first glance, this looks like just another black box. This is also a different color of "Miranda" paper.
Now let's illuminate it again with the light of a smartphone. It looks like snow at night, doesn't it?
:::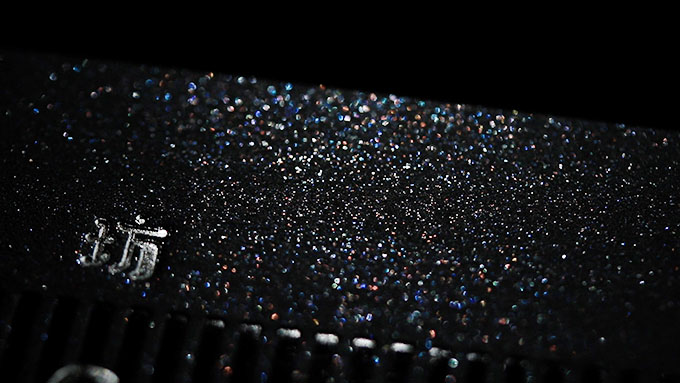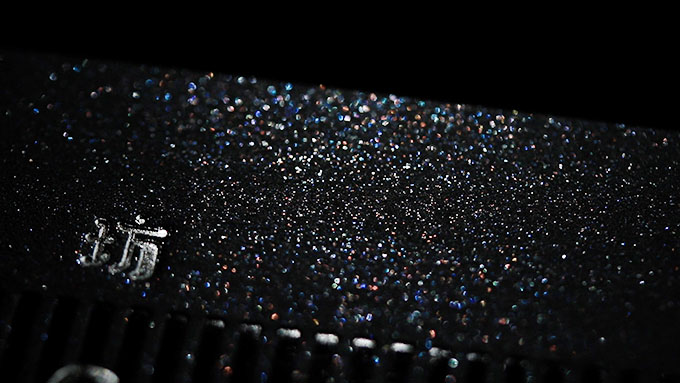 CLASSIC-neo edition is inspired by the "city on a snowy night," including the dot tiles, and is designed so that when you open the box, you can feel the warm light from the windows of houses or buildings in the snow. (The surface of the insert is the snow, and the cross section of the dot tiles is the windows of the buildings.)
:::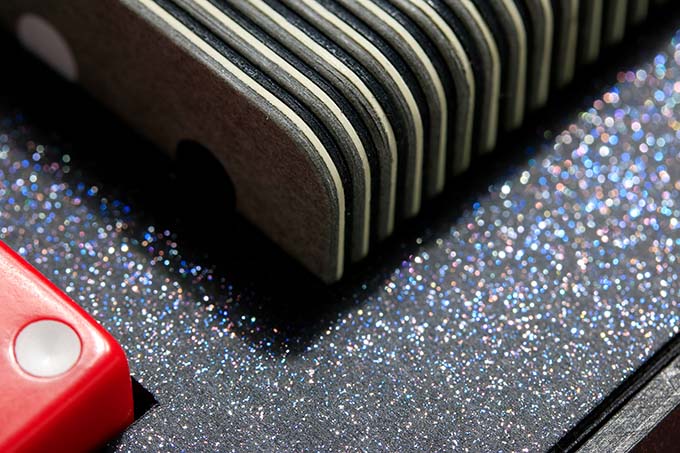 :::
The box of CLASSIC-neo edition is retractable, but no metal or plastic parts are used. It is made entirely of paper! This is made possible by the elaborate V-cut manufacturing technique of the artisans at Morita (https://www.hakop.jp), a box company we trust.
At first glance it may look like just a box, but it is full of ideas and techniques, and that is our commitment to Bossa boxes.
:::
Thank you for reading. And thank you again for your support of our project.
We hope that Bossa will become a part of your wonderful collection and that you will enjoy the game for many years to come.
Hiroshi MAEDA, Team Leader
:::
Bossa 2023 new editions
Now accepting late pledges!

The Kickstarter campaign ended on February 23 with success!
Currently accepting late pledges on Indiegogo for worldwide shipping.
→ Bossa 2023 on Indiegogo
:::