Our Bossa campaign on Kickstarter has come to an end. Thanks to the great support of each and every one of our backers, the results have far exceeded our expectations. 1,420% Achieved!
We would also like to thank our collaborators and suppliers, without whom the Bossa project would not have been possible. We would like to take this opportunity to introduce and express our gratitude to them.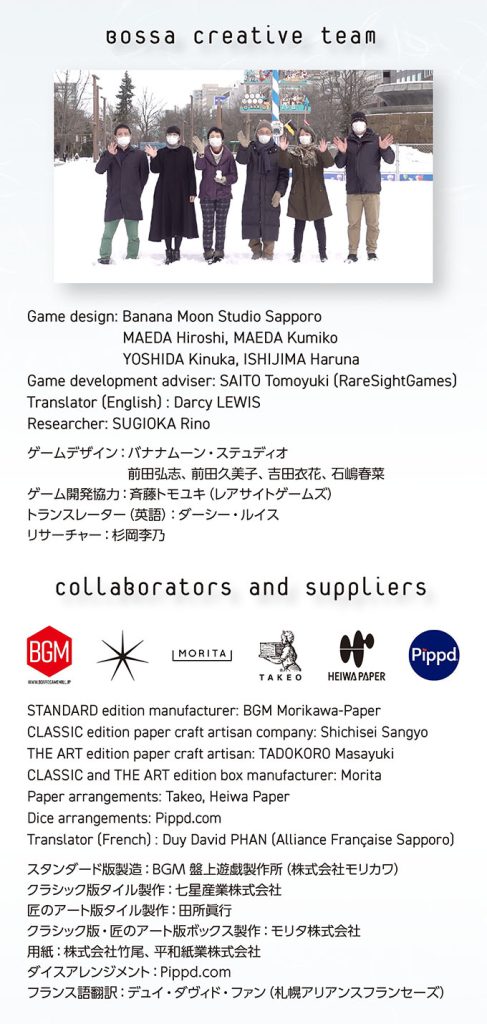 Thank you again to all of you from the bottom of our hearts. " Arigato".
Bossa on Kickstarter
https://www.kickstarter.com/projects/bananamoon-jp/bossa