:::
Bossa, a simple yet stylish game for two: Episode 6
Written by Hiroshi Maeda, Bossa team leader
:::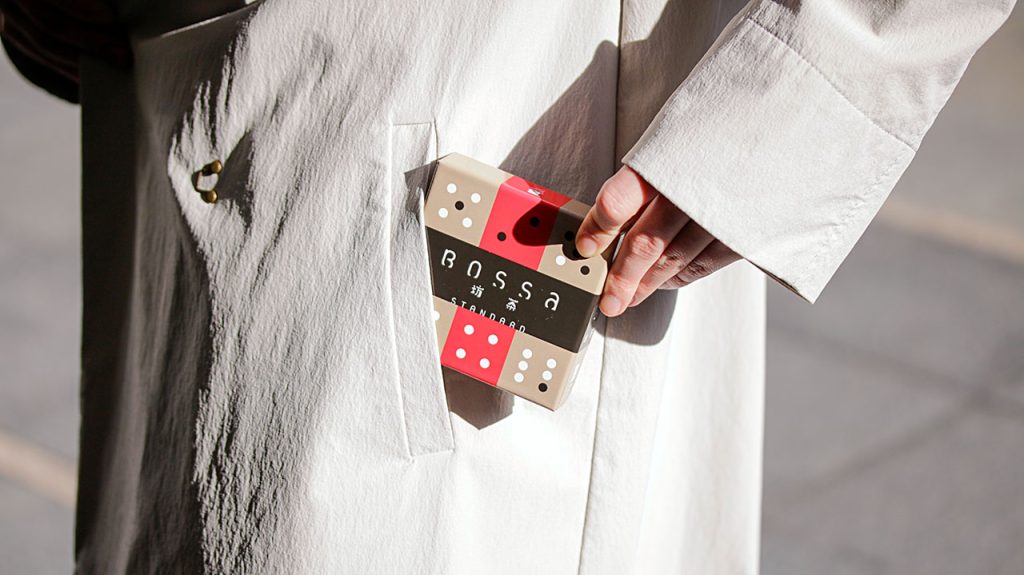 :::
Hello to all Bossa backers. I am Hiroshi Maeda, team leader. Today, I would like to share with you the advantages of the STANDARD edition.
I have all versions of Bossa. Well, of course. I have THE ART edition in my office, and when I have guests over, I entertain them with it. I have the CLASSIC edition at home. We live with a couple and have no small children, so this simple, slightly higher quality version fits us just fine. But what I want to emphasize today is that I always have a STANDARD edition in my bag!
:::
Compact and casual
The STANDARD edition is the most compact of Bossa's four versions. First and foremost is the size of the box. It is only 3.4(w)x3.4(h)x1.1(d)inches / 87(w)x87(h)x28(d)mm. A bag can easily fit in it! It will even fit in a jacket pocket (though it might be a bit dorky). In other words, easy to carry! You can take Bossa with you wherever you go.
:::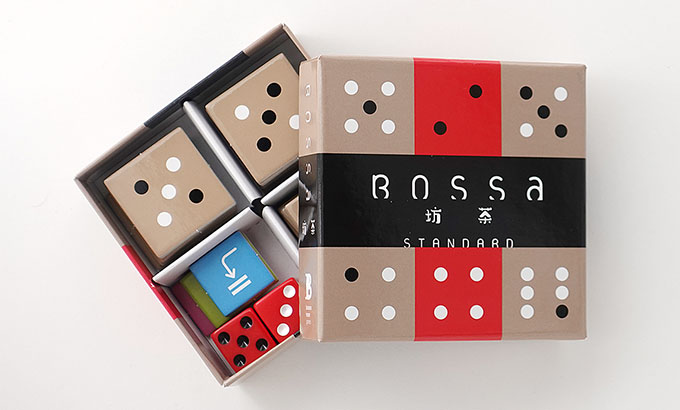 :::
Play at different places!
The dot tiles and action markers are also smaller than in other versions, so STANDARD edition can be played in smaller spaces. For example, on a table in a cafeteria during lunch or break time, or on a counter in a bar or pub after work. Play time is short, only 5 to 10 minutes per game, so it can be enjoyed casually.
:::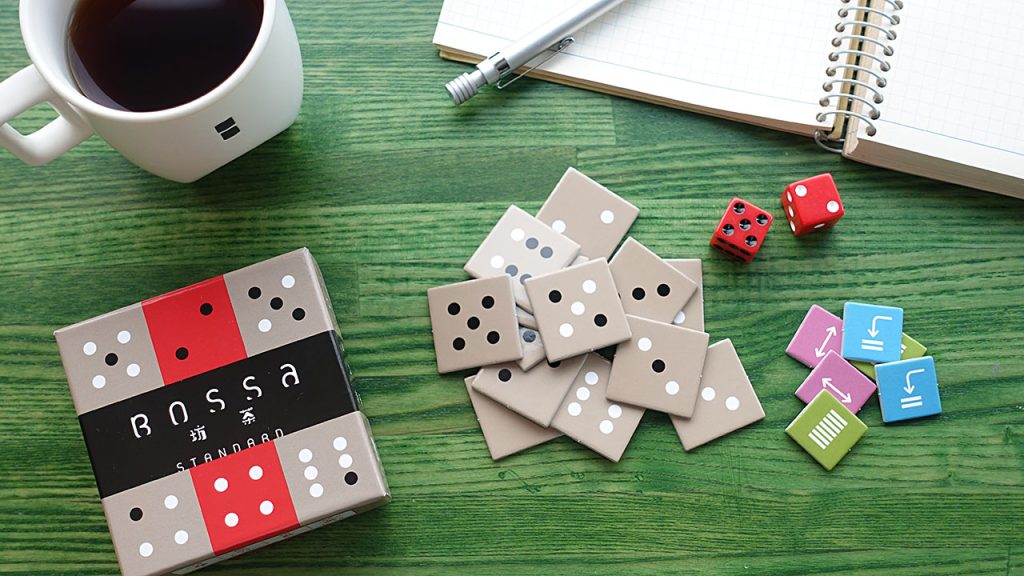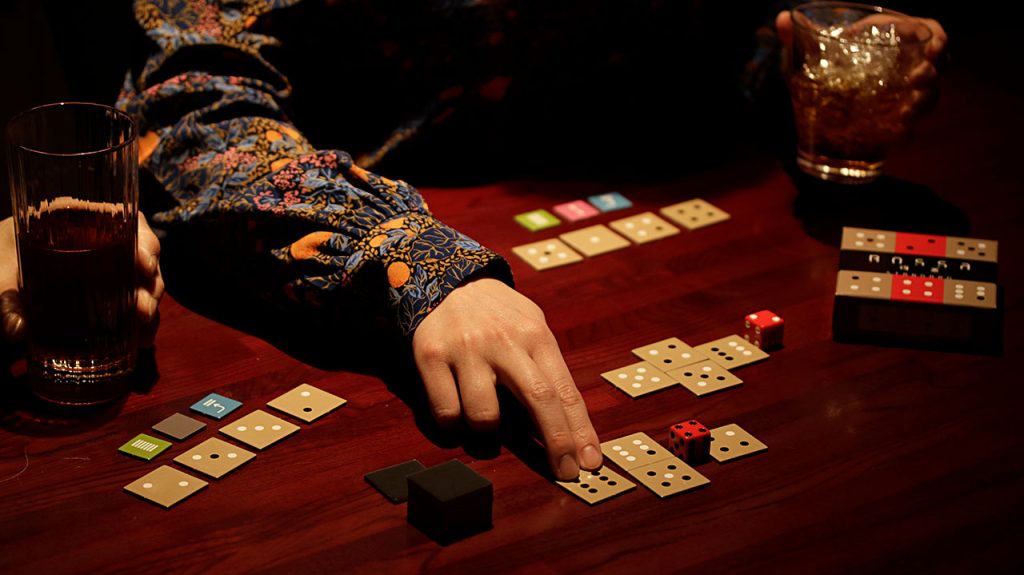 :::
Easier to handle
Although not designed for heavy-duty use, the STANDARD edition will be easier to handle than the uncoated CLASSIC edition or THE ART edition made of superior materials. This is just my personal opinion. The face side of the STANDARD edition dot tiles are finished with a gloss-coated layer and the back side with a matt-coated layer. It has a chip-ball core and is offset printed on the surface paper with special spot color inks.
:::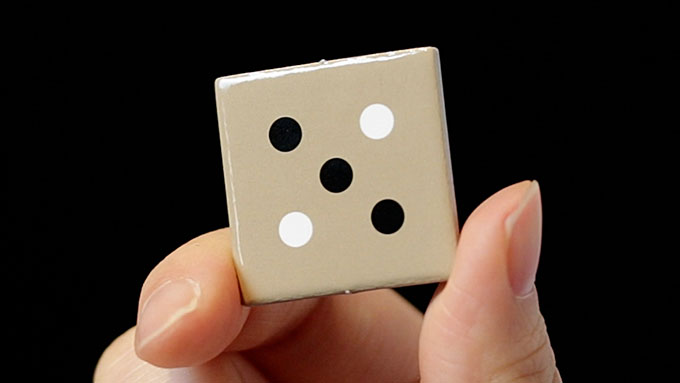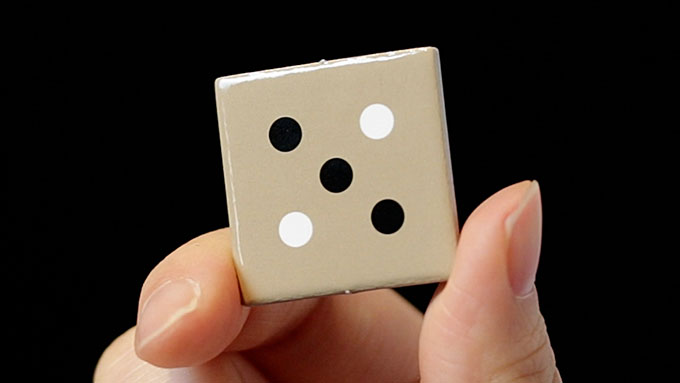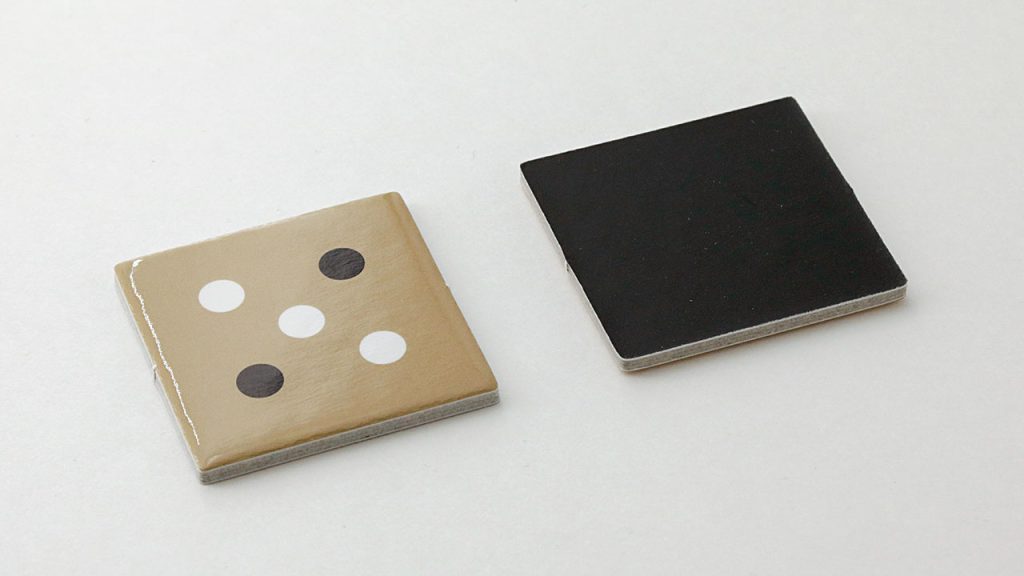 :::
By a specialist manufacturer
STANDARD edition dot tiles, action markers and boxes are manufactured by a specialist board game manufacturer in Japan. The company, located in Nagoya, Japan, is well known among Japanese game creators for its quality products. We also trust their technology and quality and have outsourced the production of game components for several titles.
*BGM Morikawa-paper (https://boardgamemill.jp), a specialist board game manufacturer in Nagoya, Japan.
:::

:::
Now, why don't you go out with Bossa?
Adding the STANDARD edition to THE ART edition and CLASSIC edition, which will become your precious collection, will make Bossa more mobile.
:::


:::
Thank you for reading. And thank you again for your support of our project. I hope each Bossa version will become your favorite!
Hiroshi Maeda, team leader
:::
Worldwide shipping available!
You can purchase Bossa at Banana Moon Games OFFICIAL Online Store.
Direct worldwide shipping from the publisher in Hokkaido, Japan.
:::