:::
Bossa, a simple yet stylish game for two: Episode 14
Written by Hiroshi Maeda, Bossa team leader
:::
Today we will show you how to play Bossa online on the Tabletopia platform, with two new features for 2023: the "Doubler" and "Inverter" expansion chips. We hope you will give it a try!
:::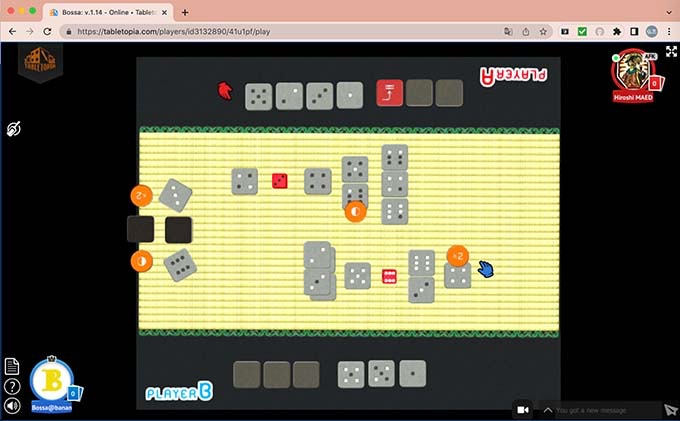 :::
How to play Bossa on Tabletopia
Step 1
:::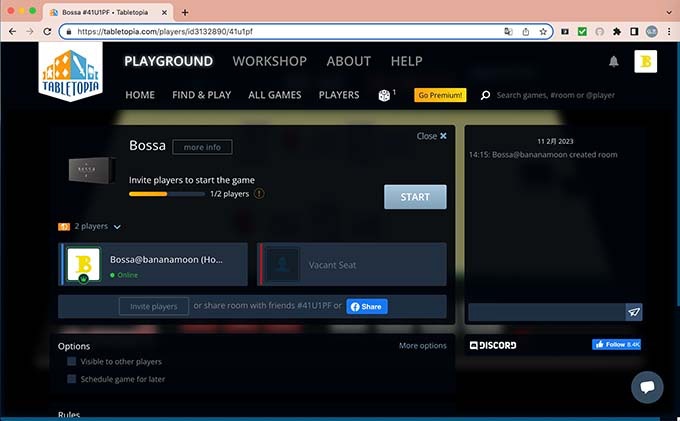 :::
Step 2
Copy the newly generated string in the URL field of your browser and share it with your party members. (The URL will be different from Step 1)
:::

:::
Step 3
All other members of your party should connect to Tabletopia using the URL that you shared in Step 2.
Then they will be able to join the playroom.
:::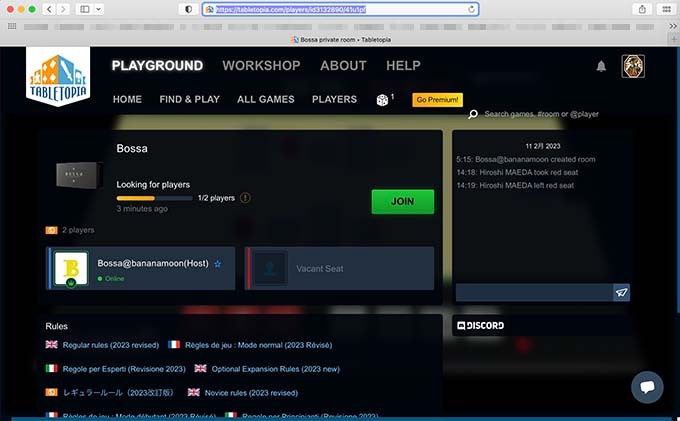 Only two people can play at a time, but more members can enter the room and watch the game. You can also switch between players and observers.
:::
Step 4
Follow Tabletopia's guidance and click the button to start playing.
:::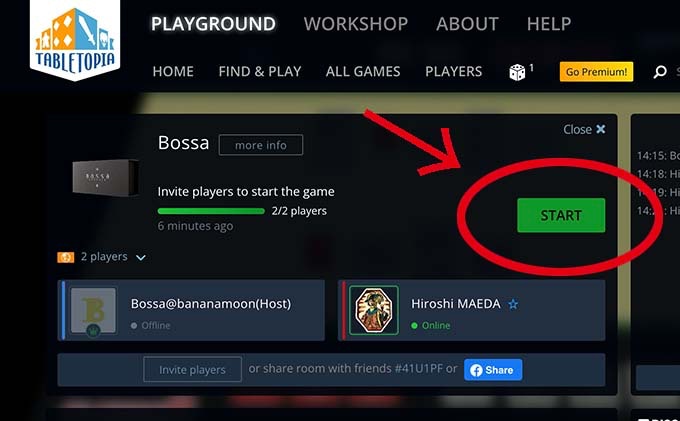 :::
Step 5
:::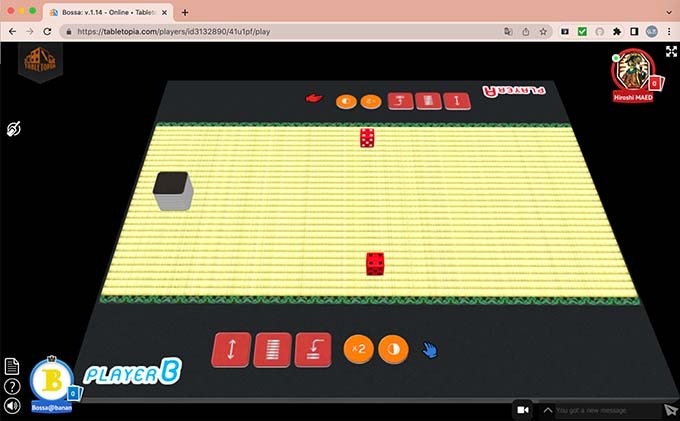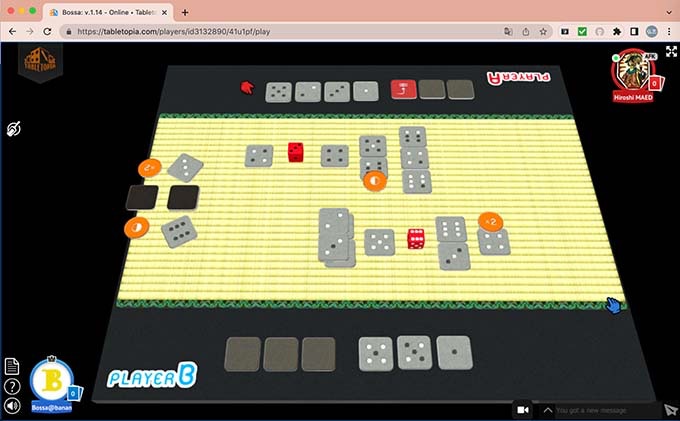 :::
For instructions on how to use Tabletopia itself, please refer to the Tabletopia instructions.
[How to play Bossa]
:::
Thank you for reading. And thank you again for your support of our project. Hope Bossa will become your favorite!
Hiroshi MAEDA, Team Leader
:::
Bossa 2023 new editions
Now accepting late pledges!

The Kickstarter campaign ended on February 23 with success!
Currently accepting late pledges on Indiegogo for worldwide shipping.
→ Bossa 2023 on Indiegogo
:::