:::
Written by Hiroshi Maeda, Bossa team leader
:::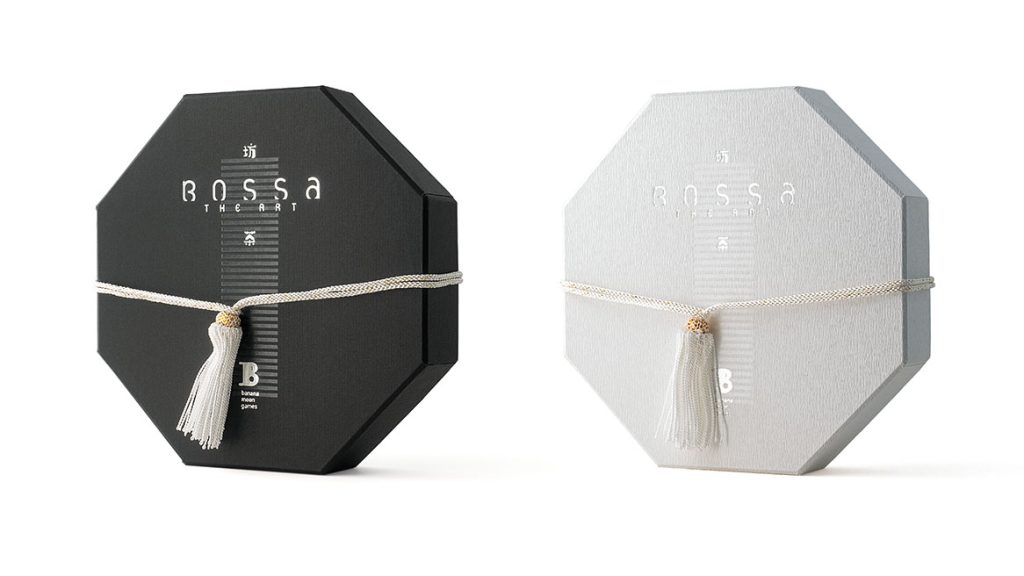 :::
THE ART edition "mizu" and "hana" are the flagship versions of Bossa. Today, we would like to share with you some details about the boxes, which were only briefly mentioned on the Kickstarter project main page.
The octagonal box designed especially for Bossa THE ART edition is finally ready. This is not the prototype but the finished product. The boxes are individually made by craftsmen from Morita (https://www.hakop.jp), a Japanese company specializing in boxes.
:::
Shape
The shape is designed as an octagon, consisting of a lid, a body, and a string and tassel holding it all together. The octagonal shape can be said to symbolize the Japanese style, but it requires a very high level of skill to make a box in this shape.
The white box is for "hana" and the black box is for "mizu".
:::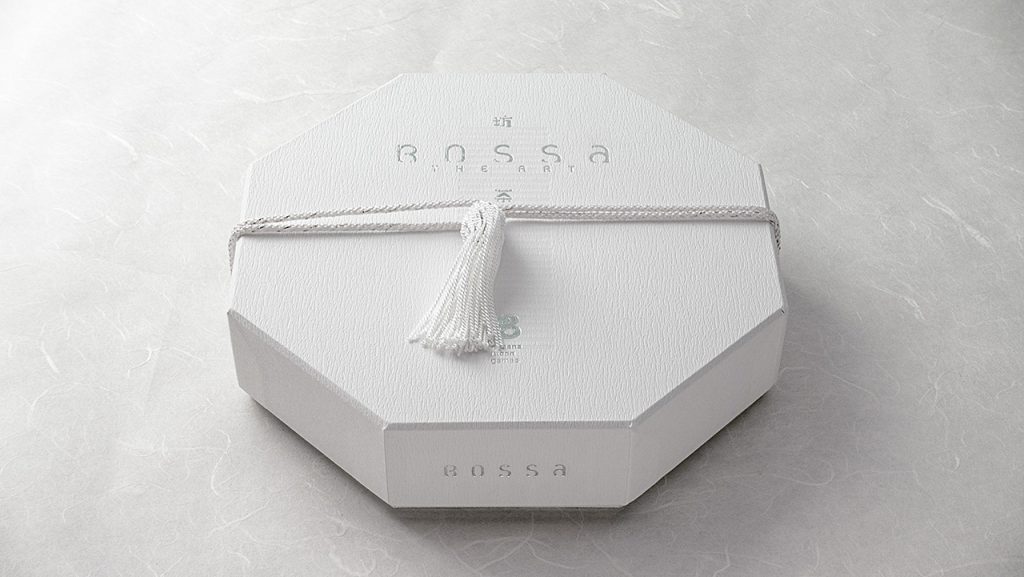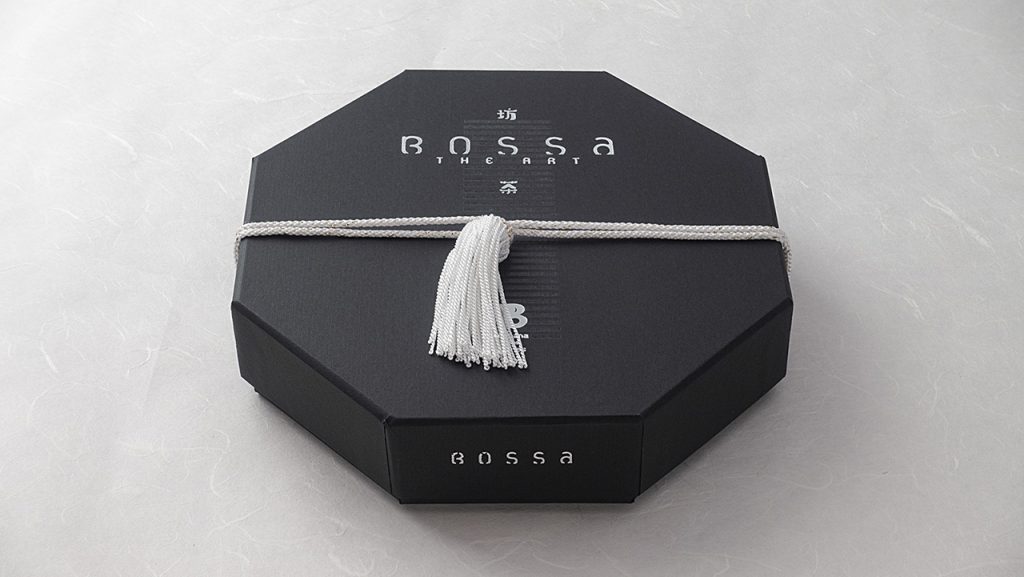 :::
Surface
The surface material of the box is Japanese paper. We chose a paper called "shindanshi" which has an embossed texture with a Japanese feel.
:::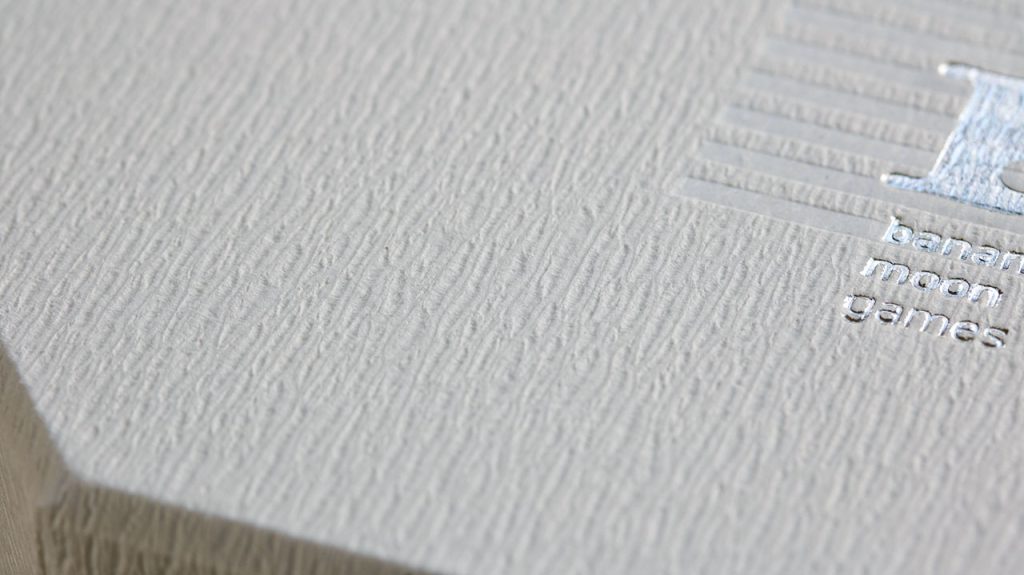 :::
Foil Stamping
The title logo, version name, and Banana Moon Games logo are silver color foil stamped, while the graphic pattern of stripes symbolizing Bossa is transparent foil stamped.
:::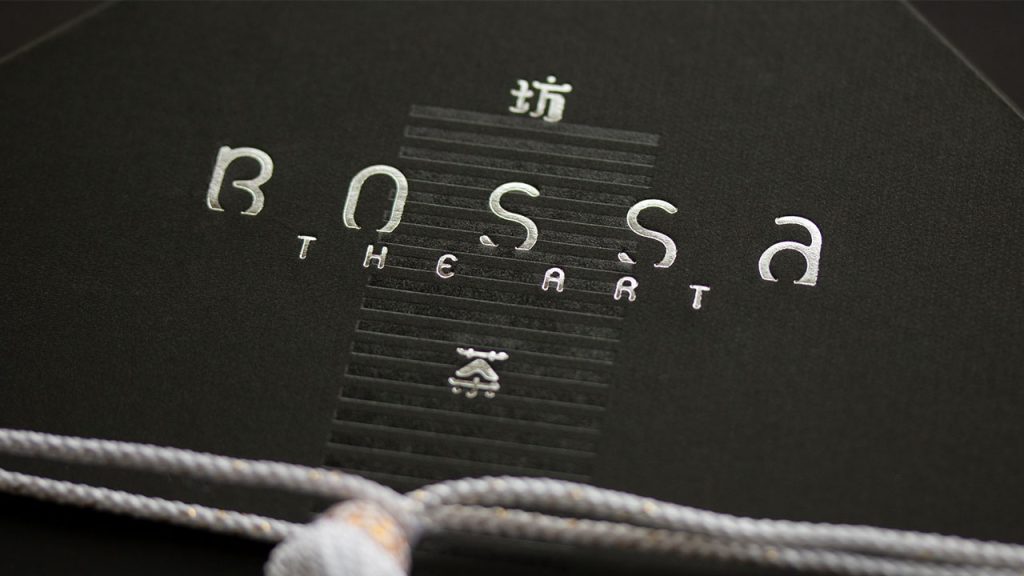 :::
Clasp
A string and tassel to fasten the lid to the body. These are not just for decoration, but also for practical use. We designed a form that can be easily attached and detached.
:::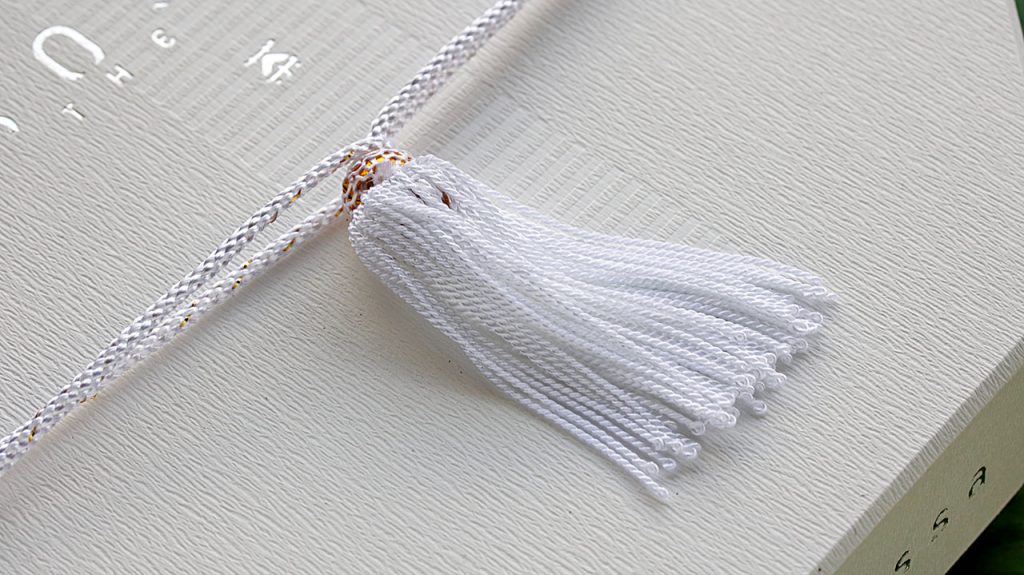 :::
Packaging
The body is designed to perfectly accommodate the three game components: dot tiles, action markers, and dice. The inside of the lid has a pocket to store instruction sheets and serial number certificates.
:::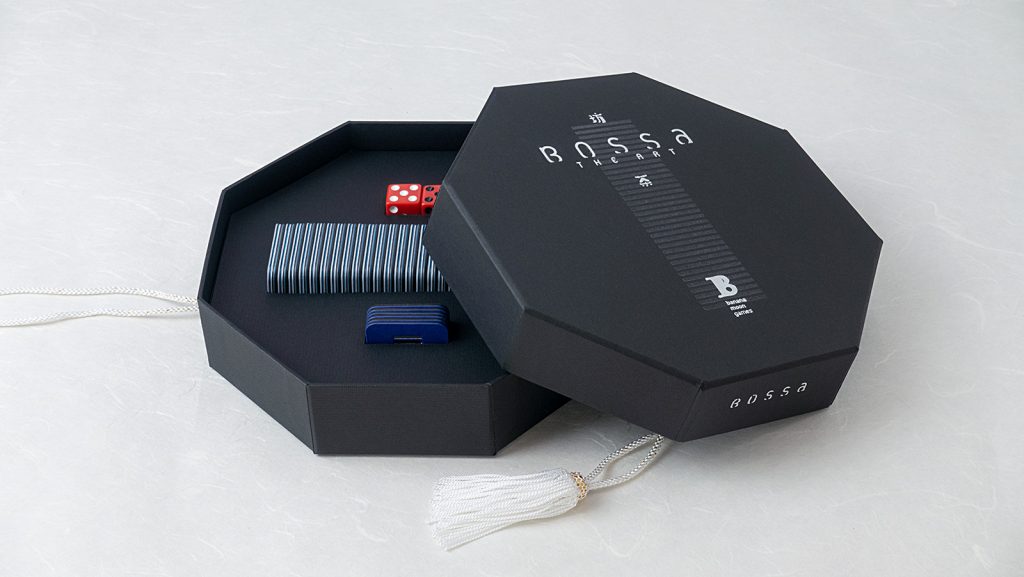 :::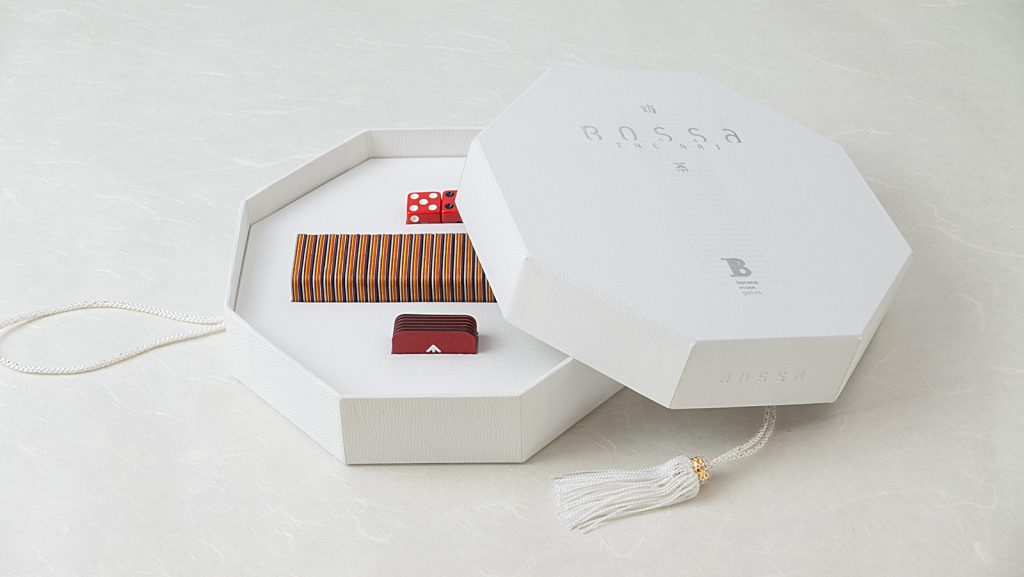 :::
About the prototypes
As we started out as a graphic design studio, we were able to create our own design prototypes, and in fact, we actually made many prototypes, which we reviewed and revised over and over again. We have thousands of samples of actual paper, and we choose the best ones by actually handling them all individually.
In addition, the workshop in charge of box production is located in the same city as our studio, so we have the advantage of being able to meet in person at any time to discuss and repeat prototypes while holding the actual prototypes in our hands.
:::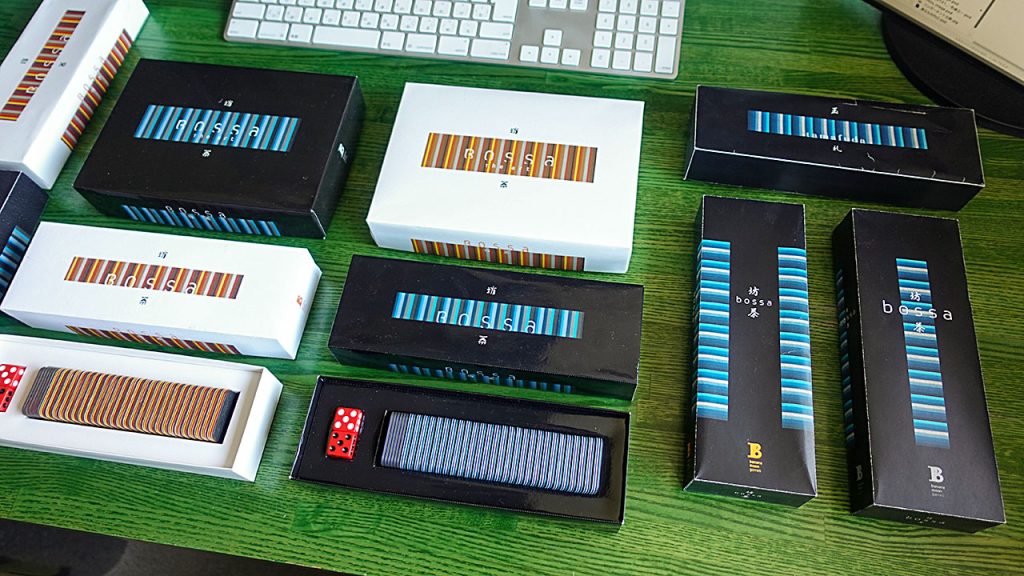 :::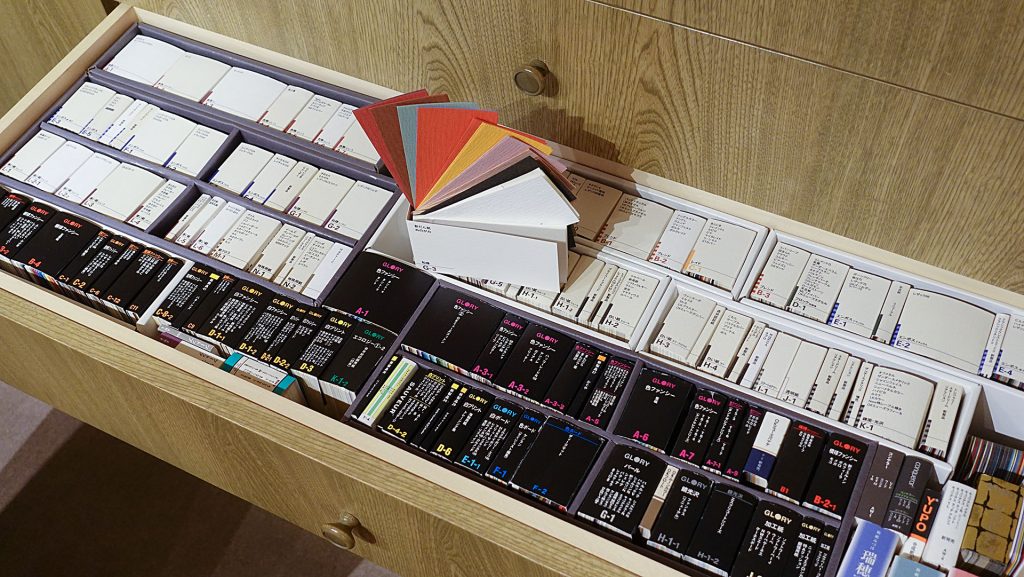 :::
Thank you for reading. And thank you also for your support of our project, we would be very happy if Bossa becomes your favorite.
Hiroshi MAEDA, Bossa team leader
:::
Bossa on Indiegogo [Ending Soon]
Late Pledge live on Indiegogo now!
The last production quota of this year.
Artisan-made versions are available in limited quantities.
https://www.indiegogo.com/projects/bossa#/
:::
Links to Bossa's Story episodes
:::