:::
Written by Hiroshi Maeda, Bossa team leader
:::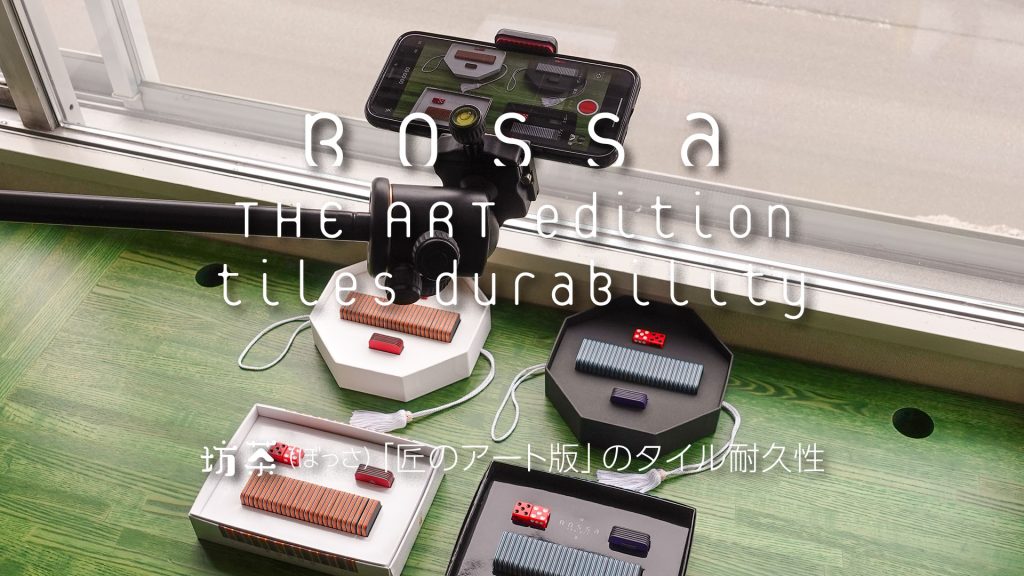 :::
The other day, I shot a video on my desk about the durability of Bossa THE ART edition. Because those tiles are so delicately handcrafted, one Kickstarter backer asked if they were fragile. This video answers that and I hope to share it with you.
:::
– Comparison of a brand new tile and a tile we used repeatedly for almost a year of test play: how much it is scratched and dirty.
– What happens when the tiles are hit hard against the desk?
– What happens when the tiles hit against each other?
– What happens when you press your fingernail against a tile?
– And what happens when you scrub hard with your fingernails?
:::
Please watch this video and check the truth.
:::
:::
Thank you for reading and watching. And thank you for your support of our project.
Hiroshi MAEDA, Bossa team leader
:::
Bossa on Indiegogo [Ending Soon]
Late Pledge live on Indiegogo now!
The last production quota of this year.
Artisan-made versions are available in limited quantities.
https://www.indiegogo.com/projects/bossa#/
:::
Links to Bossa's Story episodes
:::